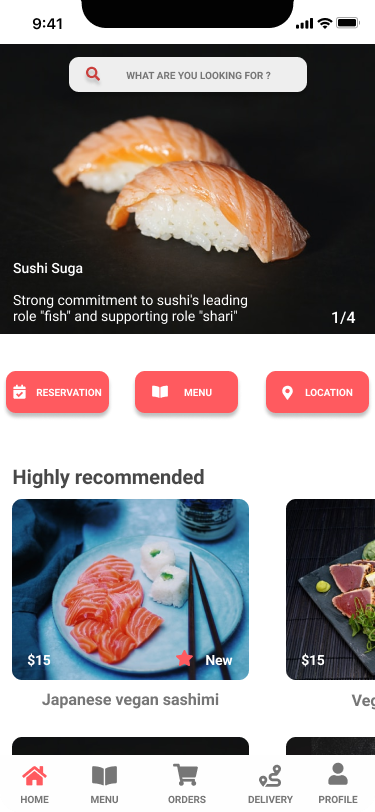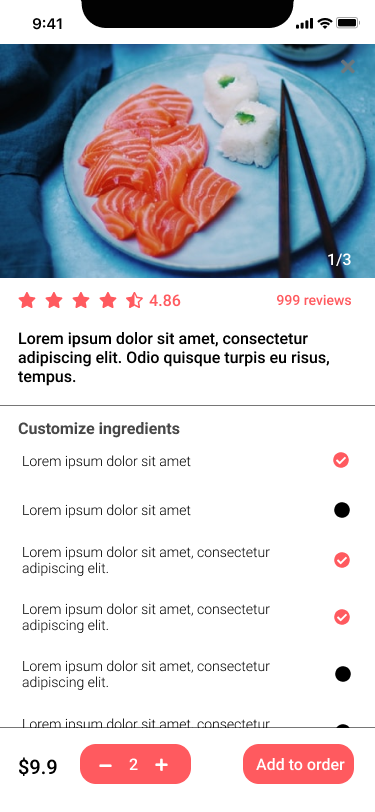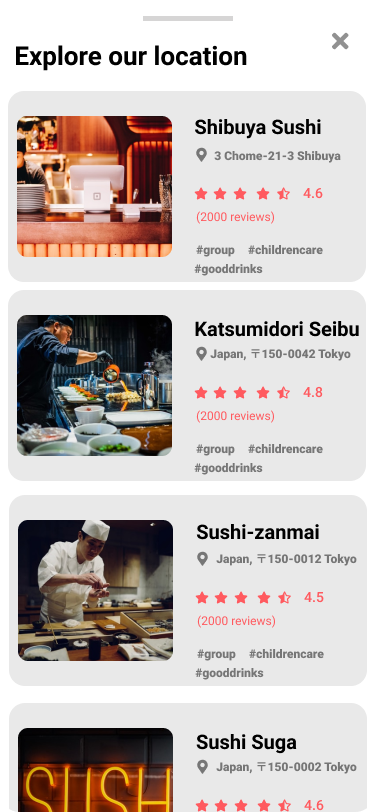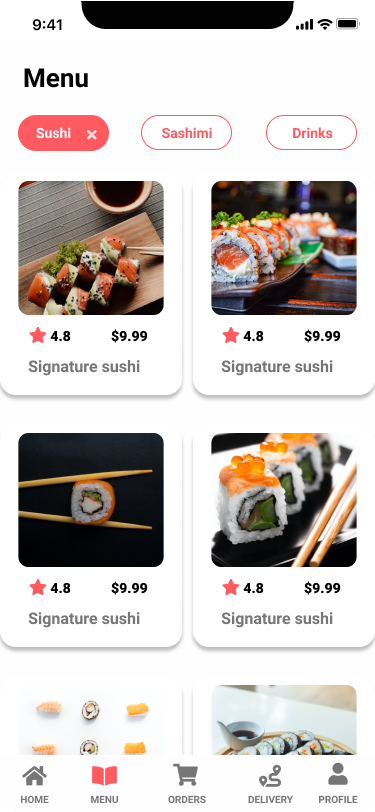 Traveller who visited Japan and does not know Japanese and don't know the famous sushi food.
Design an app for The Sushi Bar that allows users to reserve a table, browse menu and place order easily without knowing Japanese.
The Sushi Bar is series of sushi restaurants owned by a Japanese businessman. The Sushi Bar strives to deliver the best taste with same quality across their restaurant around the world.
UX designer designing an app for The Sushi Bar from conception to delivery.
Conducting interviews, paper and digital wireframing, low and high-fidelity prototyping, conducting usability studies, accounting for accessibility, and iterating on designs.
I conducted interviews and created empathy maps to understand the users that I am designing for and their needs. A primary user group identified through research as traveller who visited Japan and do not know Japanese language and do not about Japan food.
​​​​​​​
The research revealed that usually the Japanese people do not speak English and restaurant menu also does not contain English language, price or ingredients of the dish are not clearly mention in the menu. So they/customer are always frustrated when ordering the food.

Persona & Problem statement
Ben is a traveler to Japan who needs to order food from app with English translation and clear price in USD, because he could not speak Japanese and not familiar with Japan Yen currency.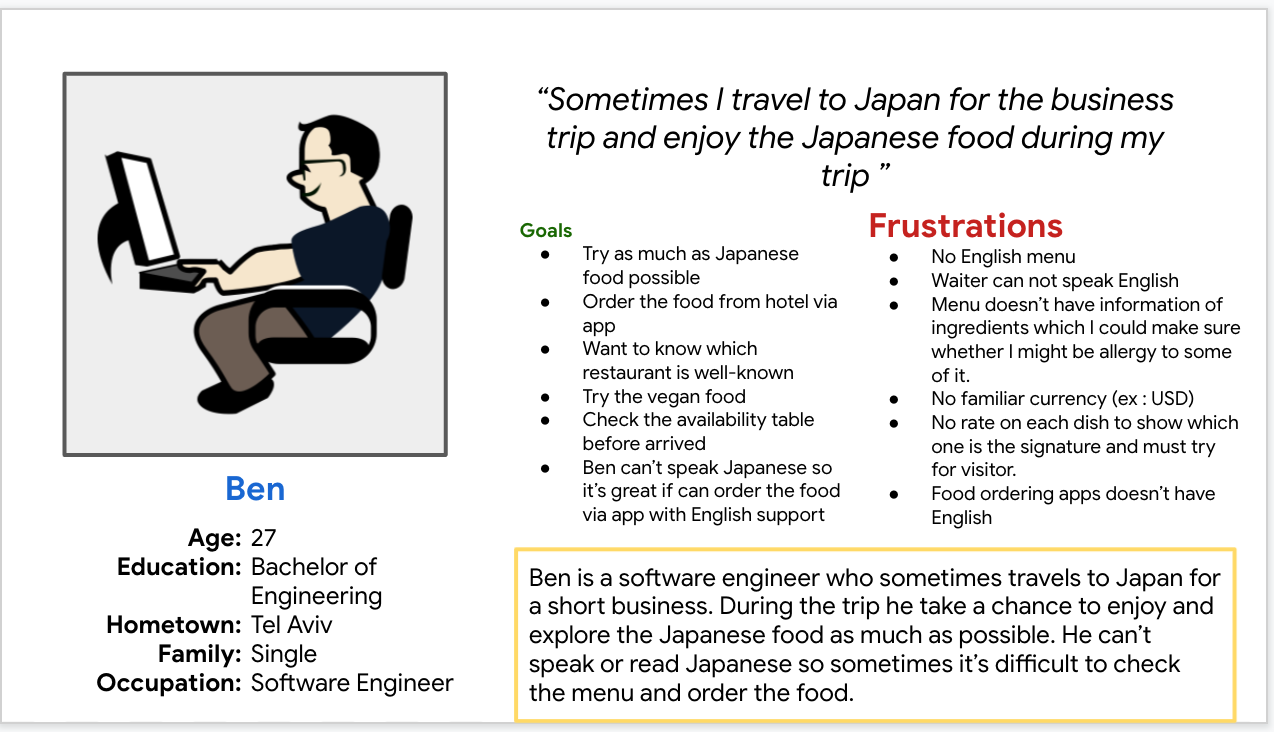 The Ben's journey map showing that it's definitely helpful to have a food ordering app to solve current problem that Ben or other customers facing.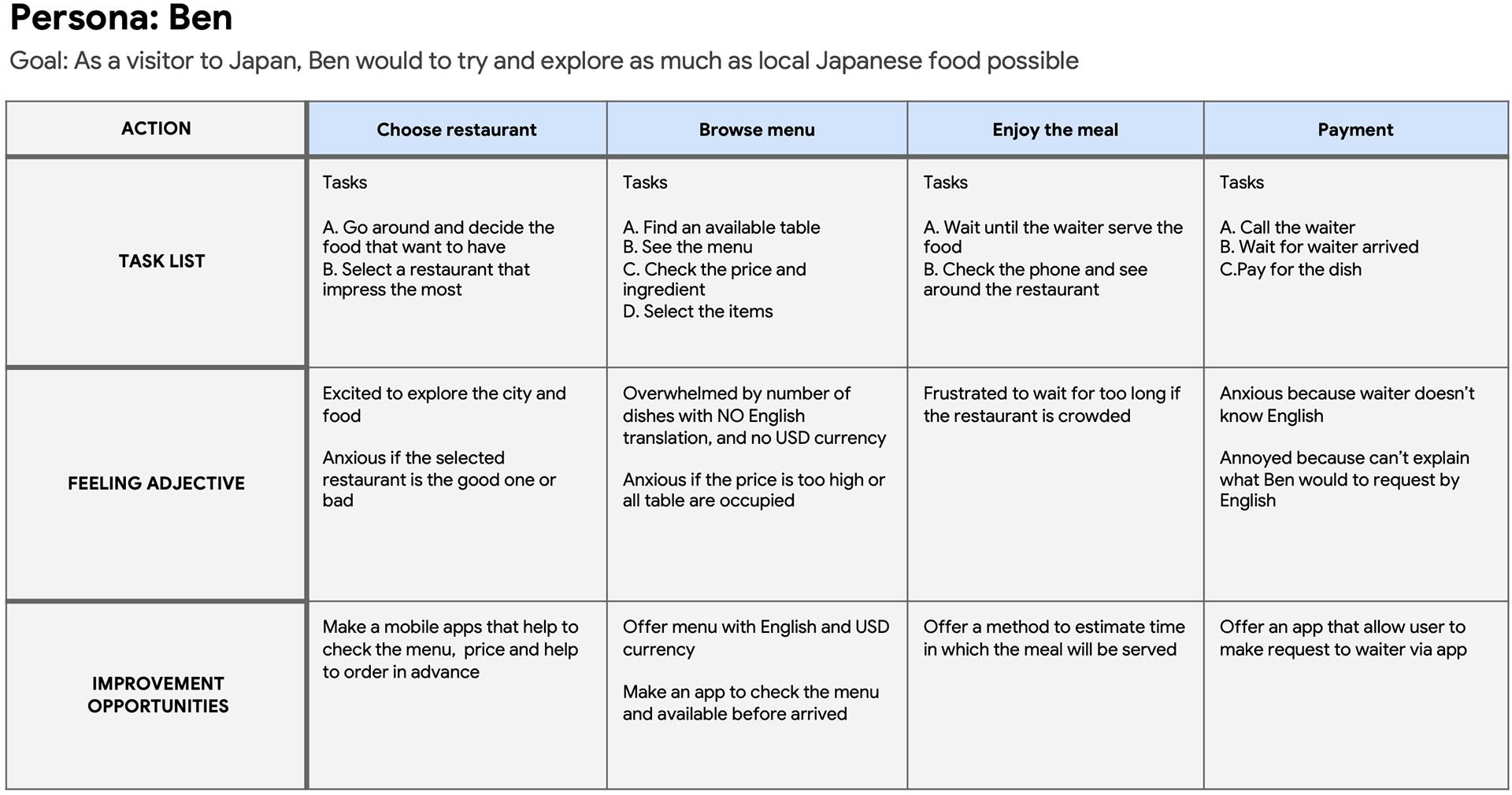 The screen number VI is the final version of paper wireframe  and will be deployed in the initial digital wireframe.
When open the app the first two most important features are language switching and table reservation should be visible and easy to discover by user.
Some customer cannot eat all the ingredients of food item, so they want to customize and remove the unwanted ingredients.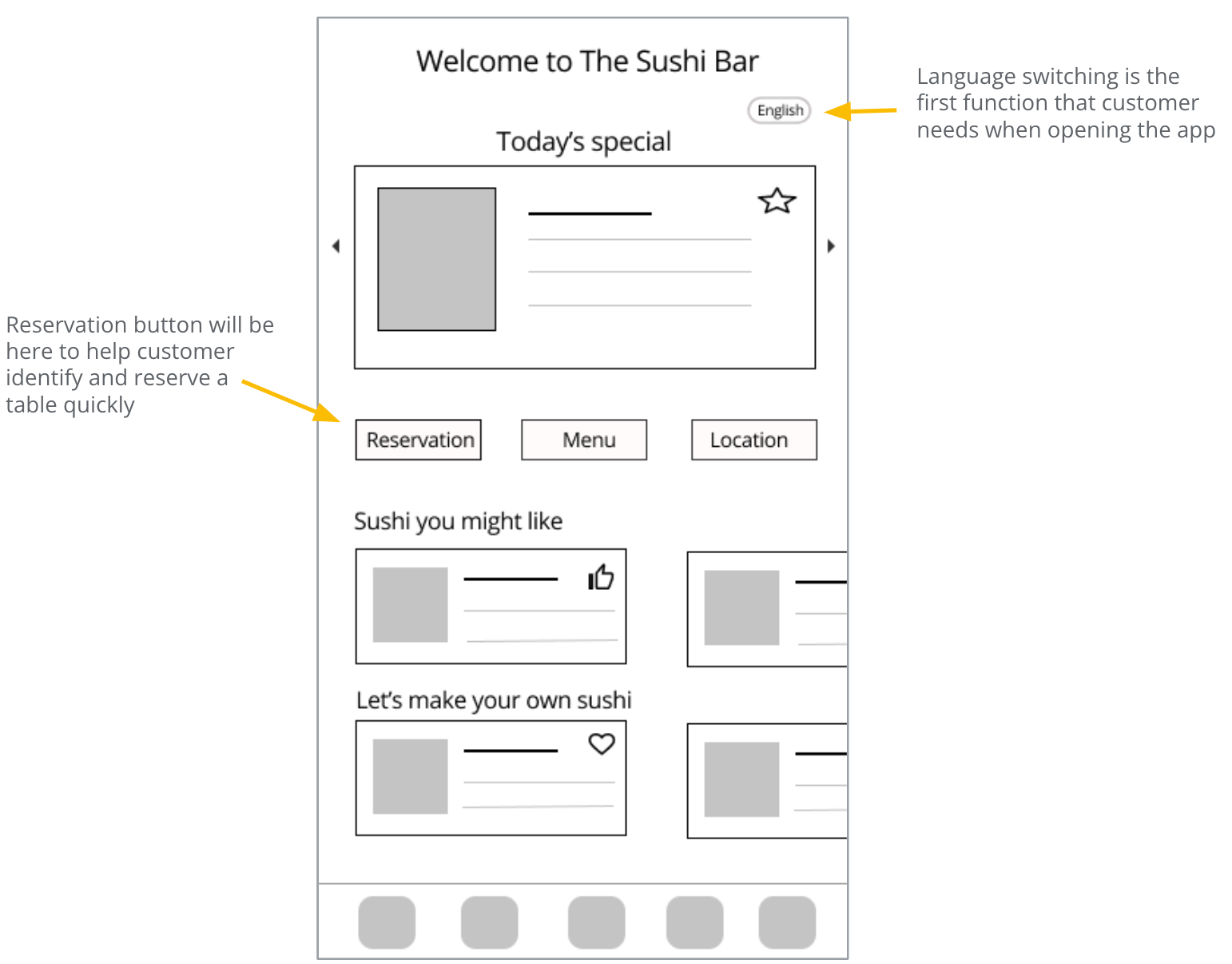 User wants to minimize and remove unnecessary steps while processing order, so that I merged two screen into one for quickly place and complete an order, also added delivery option as their need.
User wants to select a restaurant location, and pick a date time from picker rather than enter it manually  while reserving a table. Therefore, I have added them into mockups.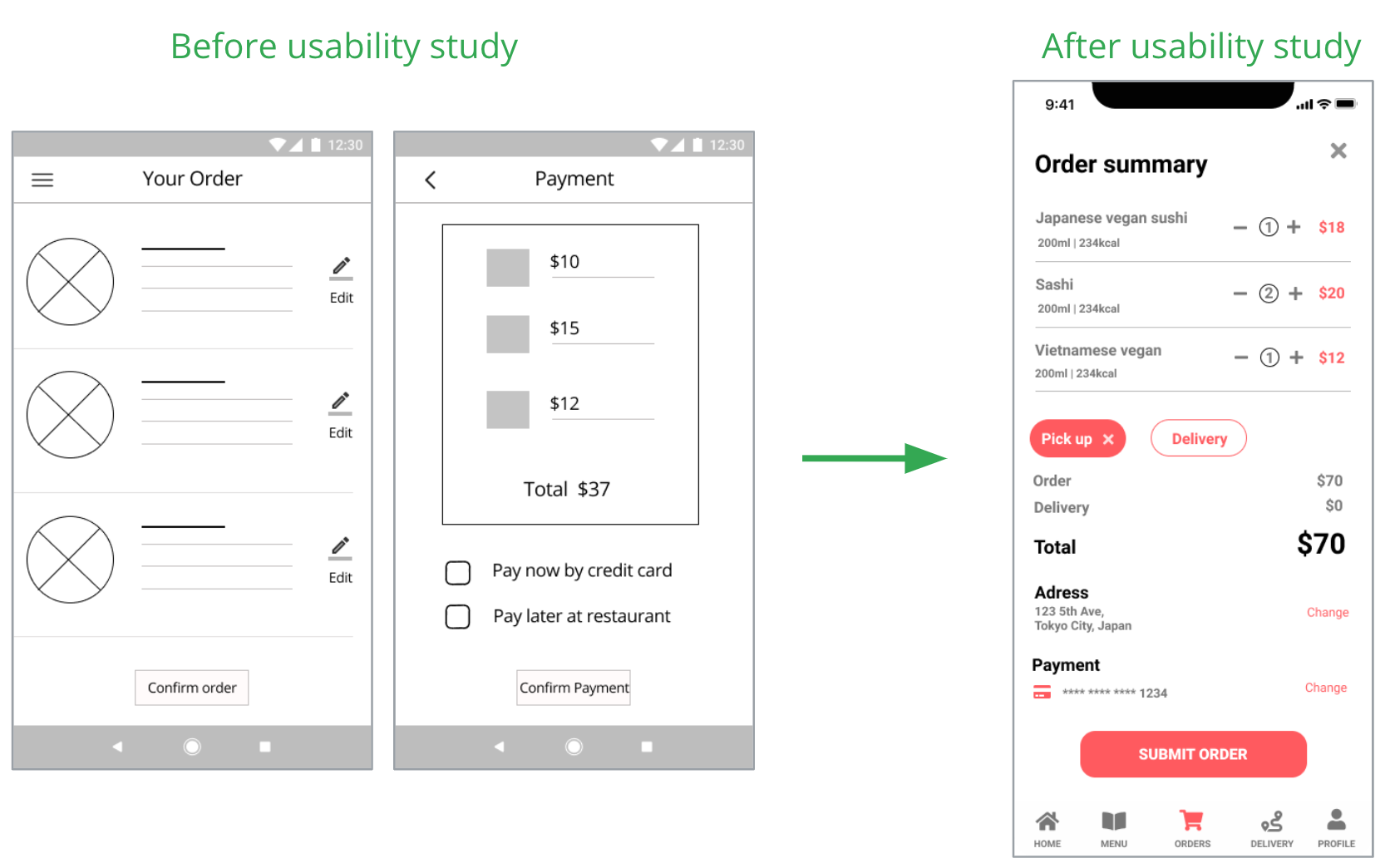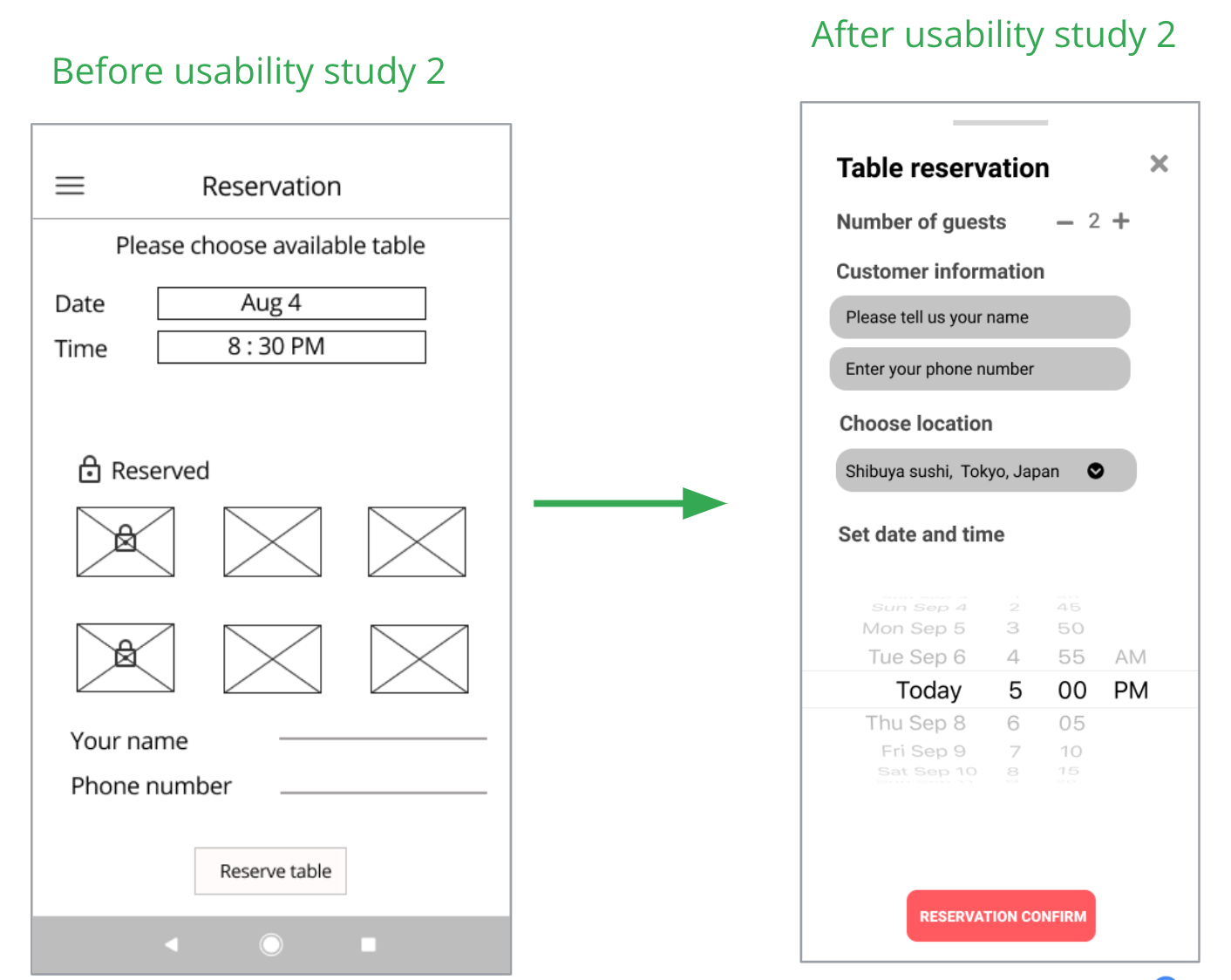 Accessibility considerations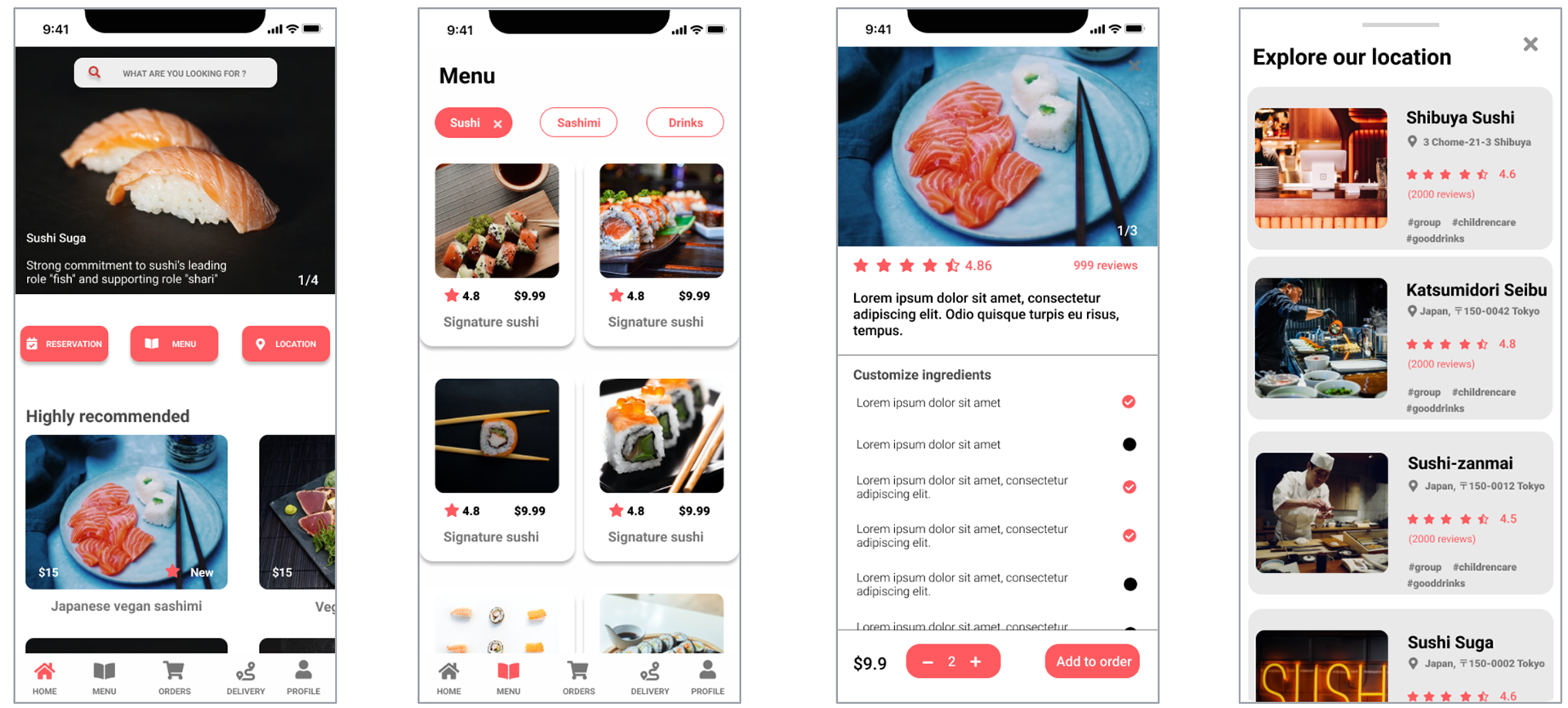 The final high-fidelity prototype present a complete user flows for reserving table, browsing, and complete a sushi order. It provides all critical user needs such provide delivery options and optimize the order process.