BIBO APP & Responsive website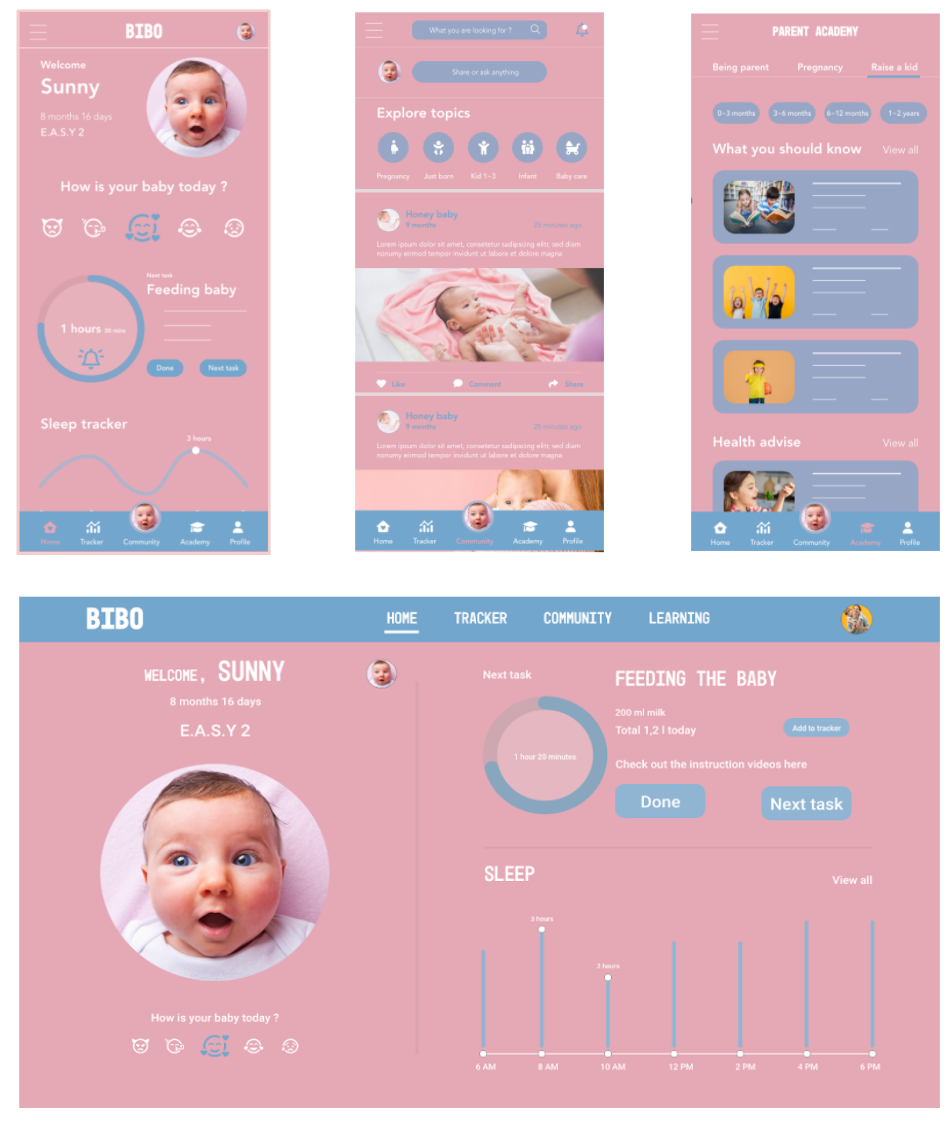 The problem
Most of people who becomes the first time parent feeling overwhelmed, frustrated and don't know how to handle their babies. The BIBO app will help their parent life more easier and happier.
The Product
BIBO is an app that help millions of people who being parent for the first time or experienced parent also benefit from the app. Being parent is hard but It's very happy journey, the app provide comprehensive guide, course and daily task reminder, and also help tracking baby index with complete and detail parameters.
The goal
Design an app that help millions of parent on the globe know how to handle, teach their babies with ensuring their child grow in the best condition.
Responsibilities
Conducting interviews, paper and digital wireframing, low and high-fidelity prototyping, conducting usability studies, accounting for accessibility, iterating on designs, determining information architecture, and responsive design.
My role
UX designer leading the app and responsive website design from conception to delivery
Understanding the user

​​​​​​​
I observed how my friends and my neighbors handle their kids and also study the data on the internet to develop interview questions, which were then used to conduct user interviews. Most interview participants reported feeling anxious, overwhelmed when their first baby come, but they didn't know how to handle the baby and seek the proper advice from others or experienced parent. The feedback received through research made it very clear that users would be really need a complete and detailed guide how to handle daily baby task, tracking baby health, and the course that teach they to become a better parent.
Personas & problem statement
Emily
Emily is a full-time designer from Canada who needs detail and complete guidance how to handle baby, and seek for advice from experienced parent because she just become the parent for the first time so she doesn't have much experience and also very busy at work.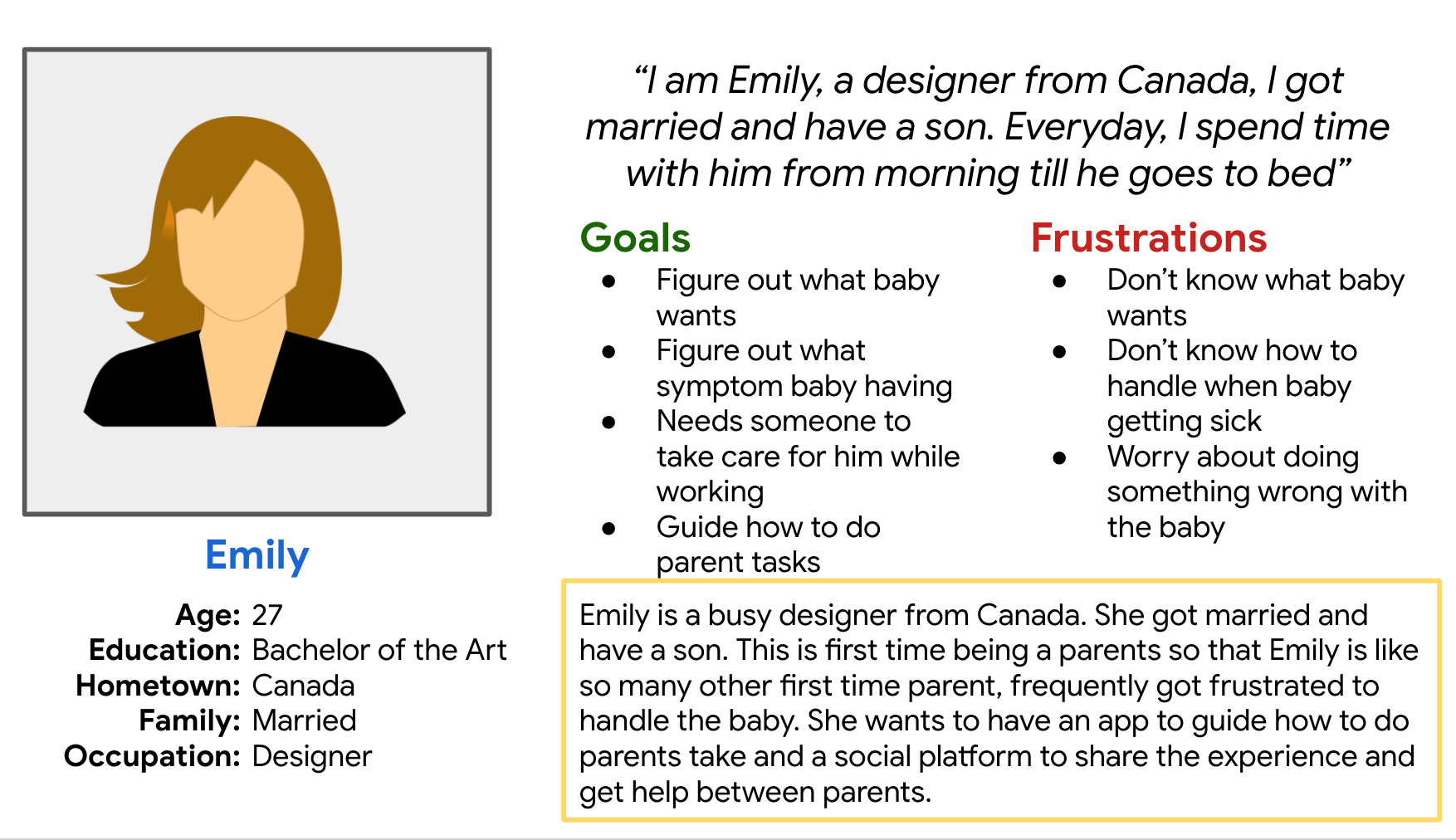 Gabriel
Gabriel is a busy financial advisor who needs someone to take care his kids, want to learn online course to become a better parent because he is very busy at work and need to improve his knowledge on raising a kid.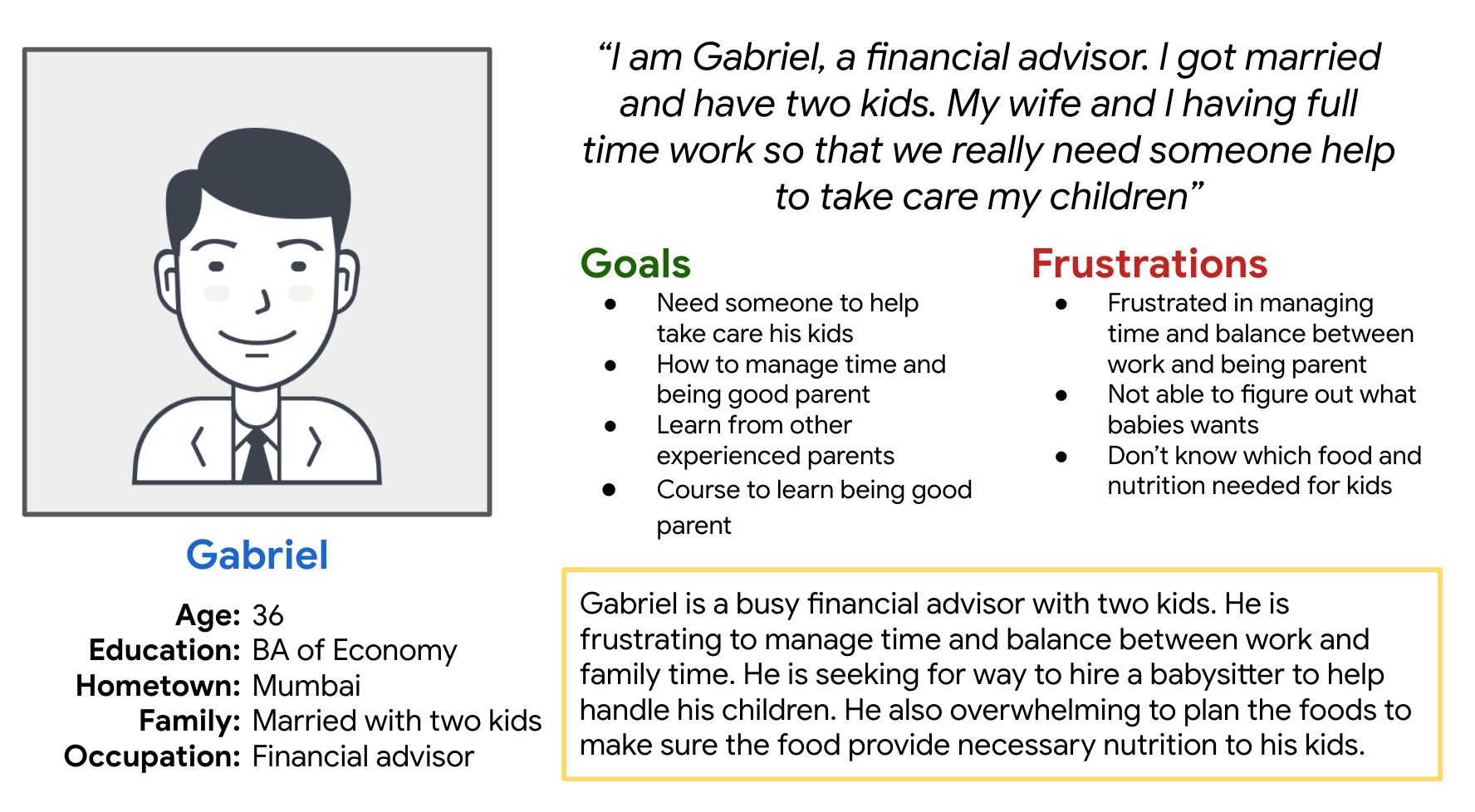 An audit of few competitor's products provided direction on gaps and opportunities to
address with the BIBO app.


I did a quick sketch to address the gaps identified during research and analyzed the competitors. The issue that I am trying to resolve is how to guide parent to do next tasks easiest and quickly check the baby tracker information.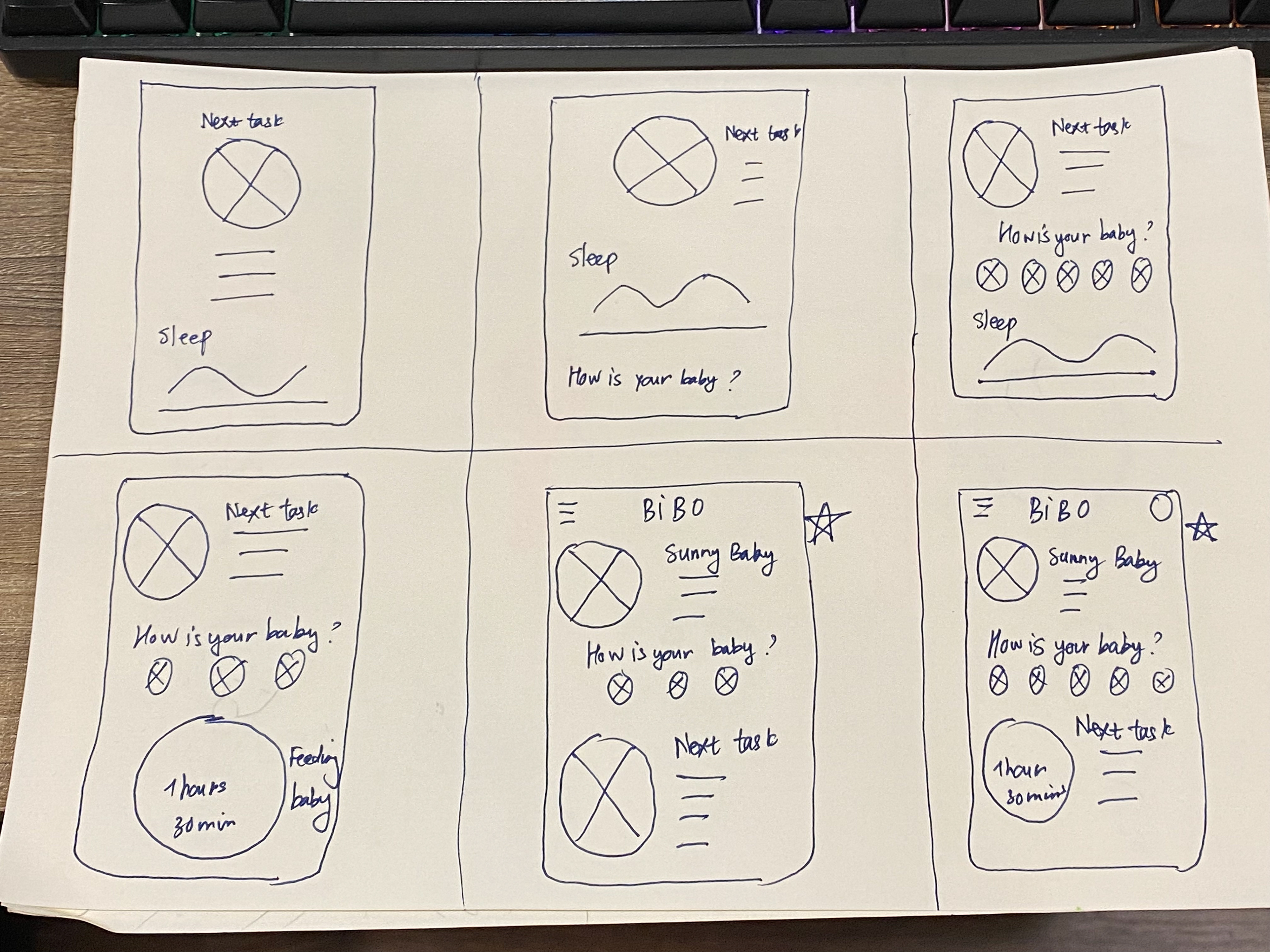 After ideating and drafting some paper wireframes, I created the initial designs for the BIBO app. These designs focused on guidance how to do daily parent tasks.
To prepare for usability testing, I created a low-fidelity prototype that connected the user flow of main features such as daily parent tasks, baby trackers and community.

Based on the insights from the usability studies, I applied design changes like providing a button for switching between babies easily.
Additional design changes included adding an indicator dot to show if the index is normal or abnormal and need to put the attention.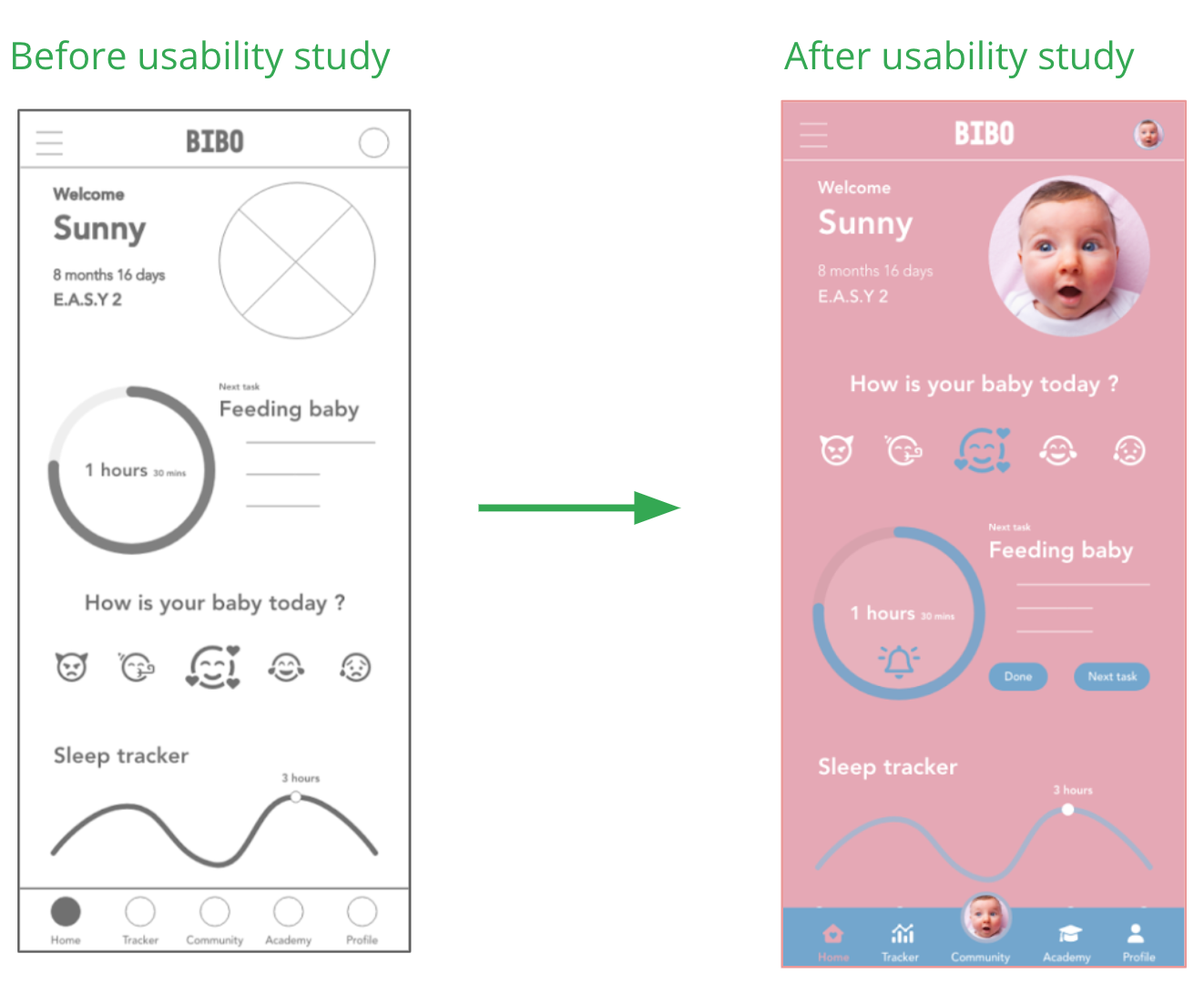 Accessibility considerations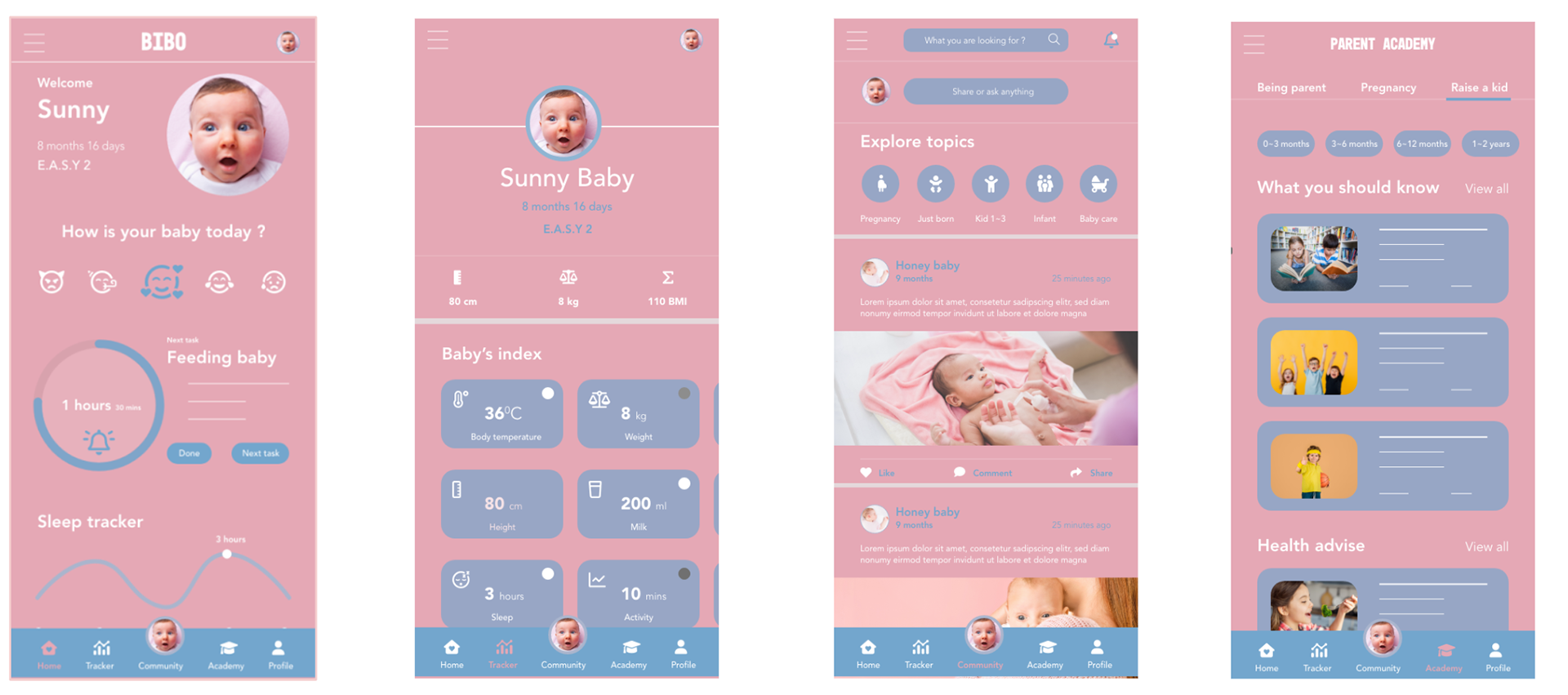 The high-fidelity prototype followed the same user flow as the low-fidelity prototype, including design changes made after the usability study.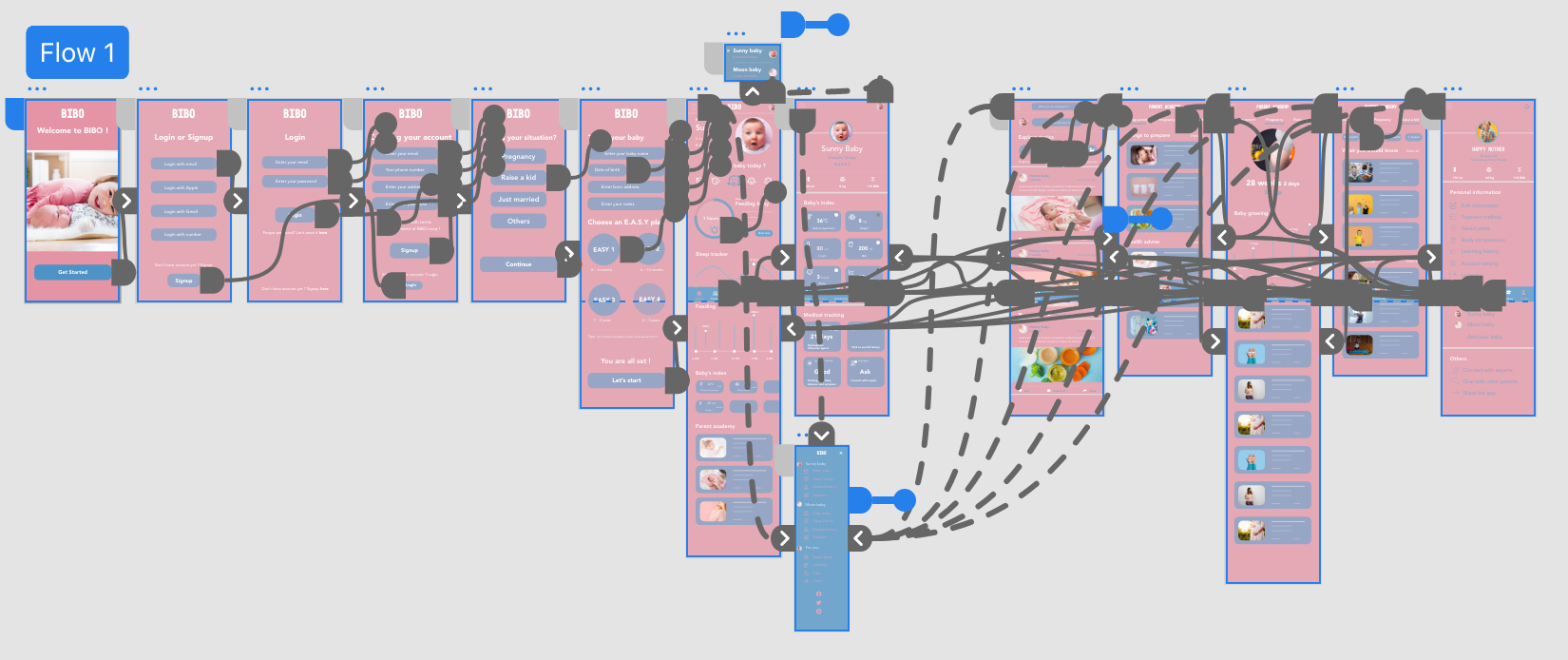 With the app designs completed, I started work on designing the responsive website. I used the BIBO sitemap to guide the organizational structure of each screen's design to ensure a cohesive and consistent experience across devices.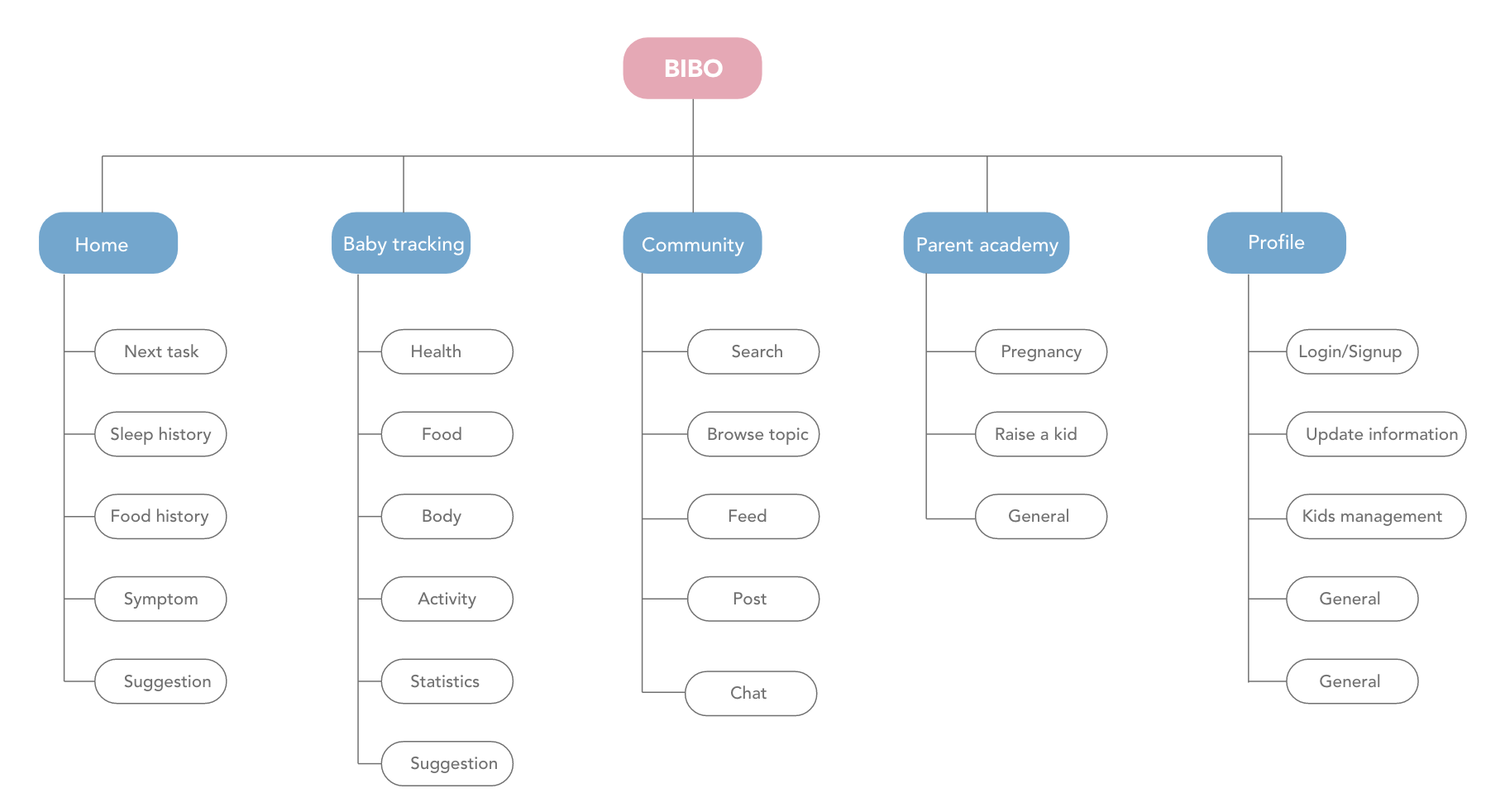 The designs for screen size variation included mobile, and desktop. I optimized the designs to fit specific user needs of each device and screen size.